Finikas harbor is safe and available for yachting.
The total quay length is 110 m. at the inner port basin and 110 m. also at the outer side of the windward pier. The average depth is 4 m.
Its capacity is up to 40 vessels depending on size.
Protected from all weather conditions except south-western winds.
Ramp lifting - boat launch
Calculate the daily berthing cost with mooring. Select the appropriate category and enter its length in meters. Then select 'Calculate'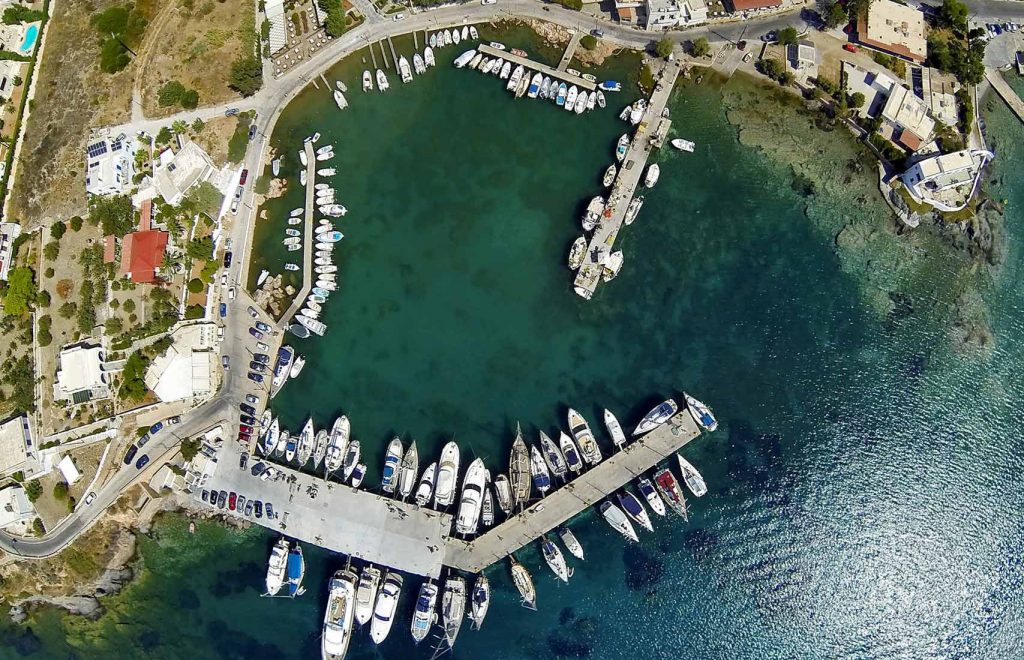 Foinikas is a beautiful beach in the west of the Island shortly after Posidonia. It is a favorite destination due to its infrastructure featuring all comforts and conveniences for the bathers such as umbrellas to protect them from the sun, an organized marina for the yachts and traditional fish taverns right by the sea.