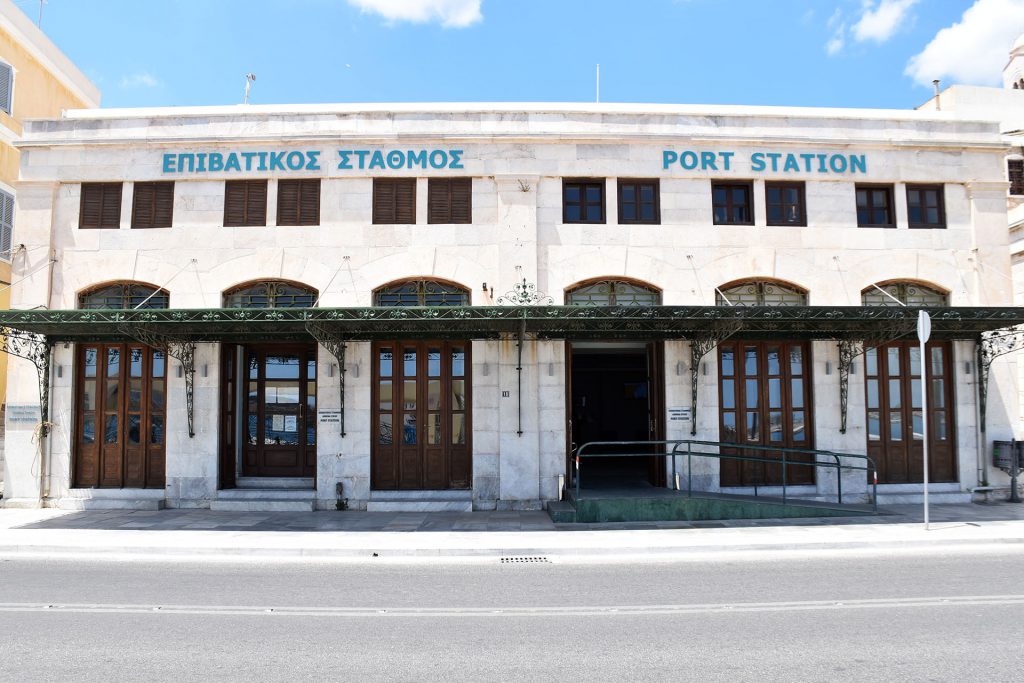 The passenger terminal in the port of Syros covers an area of 340 sq.m. and provides all modern needs to the traveller.
Property of Syros-Hermoupolis Municipality, once it was a storehouse and later became a part of Syros Kazino communicating with it through an underground passage. Later it was split, it still belongs to the Municipality and after some architectural and artistic interventions it turned to a port passenger terminal with all modern furnishings and electronic information systems.
The station is in a clean and civilized environment providing userful services to the travellers like, luggage lockers (FREE CHARGE), reading room, music background, aluminum seats as well as toilets and baths for babys and people with disabilities.
Also at the same place are located screens displaying information for the passengers about the positions of ships (AIS), the expected departures of ships from the port and other useful traveller information. There is free internet access (Free Wifi) to visitors.
In the area there is also a permanent exhibition of artworks by various artists and photographers.
The station is stored and cleaned by a contracted private professional.
The passenger terminal is perhaps a unique example in Greece.